Thanksgiving Deal #3 - DO NOT MISS... 🤯
11.16.2023
2022 Maison de Rue 37 Rasteau


Release Price: $35.00
SALE Price: $14.99 (net)
Lowest Online Price in the USA!

Thanksgiving SALE runs through Midnight on Sunday November 19th, 2023

THANKSGIVING SALE LINEUP AVAILABLE: 
HERE
Feature wines:

 

Canteperdrix Vim Solis,

 

Maison Belliac Chardonnay
-
HOLIDAY HOURS BELOW
-
There is one wine in our Thanksgiving sale that falls into the "run, don't walk" category, and that is Rue 37.
Easily in the running for our wine of the year, this wine represents everything we could ever want in a bold red wine...and on sale for $14.99 it suddenly becomes what could be the top Rasteau value available in the US right now. 
Don't believe me? Just start by trying to find a wine from Rasteau for less than $15...👀
Aside from sounding like Dustin Hoffman's character in Midnight Cowboy (hey, I'm walking here!), Rasteau is one of the genuine values in red wine. More or less baby Chateauneuf, Rasteau these days mimics the blend that has evolved in Chateauneuf-du-Pape and now extends to other critical areas of the Southern Rhone: 70% Grenache, 15% Mourvedre, 10% Syrah, 5% other (in this case, Cinsault). It reflects a perceived truism of wine: if you want to create complexity in warm climates, you need additional grapes. It helps that these vines are between 30 and 50 years old, facing a most helpful southeast towards the famed Dentelles de Montmirail (the "teeth of Montmirail", don't you know), so they pick up all the morning sun and avoid the harsh sunlight of the late afternoon.

Old vines, low yields, perfect location? What is not to love. Just in case you don't believe us, we'll have it on the tasting machines for just $0.01 through Sunday. We want everyone to see what all the fuss is about!

As for me? I can't wait to drop this one on the Thanksgiving table. It looks like a $100 wine, drinks like a $50 Chateauneuf and is only gonna cost me $14.99. Aunt Peggy absolutely won't believe it!

All that said - I'm also having a glass tonight 😂. Is it the weekend yet?

To order you can:

Order ONLINE for IN STORE or CURBSIDE PICKUP / SHIPPING




E-mail us HERE

Call ahead for IN STORE / CURBSIDE PICKUP:

Call ASHEVILLE @ 828-417-7305

Call RALEIGH @ 919-747-9077

Call CHAPEL HILL @ 984-234-0446

Call WILMINGTON @ 910-239-9479

Call MORRISVILLE @ 919-694-5028

Call SOUTHPARK @ 704-442-4024

Call BLAKENEY @ 704-443-2944

Call LAKE NORMAN @ 704-892-5662

HOLIDAY HOURS!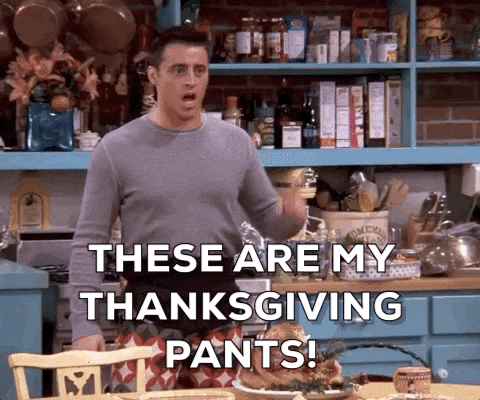 Saturday     11/18      9am - 8pm

Sunday      11/19       10am - 6pm

Monday      11/20       9am - 8pm

Tuesday.     11/21       9am - 8pm

Wednesday  11/22     9am - 8pm

Thursday      11/23     CLOSED - Happy Thanksgiving!