One time only!
12.16.2022
2020 Ladron del Palacio


Release Price: $50.00
SALE Price: $24.99 (net)
SAVE 50%




Lowest Online Price in the US!

SALE runs through Sunday, December 18th, 2022

*Curbside Pickup Always Available*

- HOLIDAY HOURS BELOW -

The weekend before Christmas we are breaking out the big guns.

After almost 2 months of back and forth with our suppliers, we are pleased to be able to offer you Ladron del Palacio at the lowest price it has ever been offered in the United States - $24.99 per bottle.

This is a one time only deal. The deal lasts through Sunday, or until we run out of product - whichever comes first. This will be fun to watch, as this is a little bit of a "if you know, you know" kinda wine. So I imagine for a group of wine buyers this is gonna be like if Ford suddenly put their top of the line F-150 on sale for $500. 😂
 
What wine are we even talking about here?

It's Ladron del Palacio. A wine that in the previous vintage was garnering reviews online like:




What makes this stuff so special?

Many of you know and love "Escorlada" - the $20 showstopper from one of the first families of Spanish wine that we brought into the United States (the wine with the ships on the label).
 
Well, that wine has a big brother...and by big brother, we mean BIG.
 
This Spanish powerhouse comes from nearly century old garnacha vines, yielding some of the lowest tonnage yields I have ever heard of, and is aged in 100% new Taransaud French Oak (think the Ferrari of the barrel world).
 
When talking about low yields, let us take the Musigny vineyard for example - one of the top spots for Grand Cru Burgundy (Pinot Noir), where bottles start around $300. Le Musigny typically in a good year will yield some 3,500 liters of wine per hectare. The yields from the Garnacha vines that go into the Ladron yield just 700 liters per hectare (that means every 2.5 acres of vines at this site only yields 933 bottles of wine).
 
In Napa these bottles would cost $500 just based on that alone :)
 
The first time we tasted it we were floored - one by the color and the flavor profile (think the wine equivalent of the movie Roadhouse) - but also by the price we were offered. It only further reinforced to us that some of the most outstanding values in all of winedom continue to come out of Spain.
 
So there we go. I know I'm in for a six pack - and I know what I'm drinking tonight! 

Get while the gettin' is good!
 
To order you can:

Order ONLINE for IN STORE or CURBSIDE PICKUP / SHIPPING




E-mail us HERE

Call ahead for IN STORE / CURBSIDE PICKUP:

Call ASHEVILLE @ 828-417-7305

Call RALEIGH @ 919-747-9077

Call CHAPEL HILL @ 984-234-0446

Call WILMINGTON @ 910-239-9479

Call MORRISVILLE @ 919-694-5028

Call SOUTHPARK @ 704-442-4024

Call BLAKENEY @ 704-443-2944

Call LAKE NORMAN @ 704-892-5662
 
- HOLIDAY HOURS -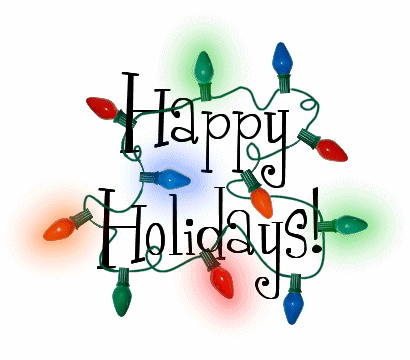 Friday          12/16       9am - 8pm

Saturday     12/17       9am - 8pm

Sunday       12/18       10am - 8pm

Monday        12/19     9am - 8pm

Tuesday       12/20     9am - 8pm

Wednesday  12/21     9am - 8pm

Thursday     12/22      9am - 8pm

Friday          12/23       9am - 8pm

Saturday     12/24       9am - 3pm

Sunday       12/25       CLOSED - MERRY CHRISTMAS!