OUR Wine of the Year in 2022...
12.09.2022
2019 Willowlake Cabernet


Release Price: Somewhere between $80 and $150 per bottle
winestore. Price: $29.99 (net)
SAVE 63%+




Runner(s) Up!

2020 Brooks Bank Cabernet Sauvignon
Release Price: $39.99
SALE Price: $14.99 (net) per bottle
SAVE 62%

2021 Bleu Blanc Thau
Release Price: $14.99
SALE Price: $7.99 (net)
SAVE 47%

SALE Prices good through SUNDAY December 11th, 2022

Lowest Online Price in the US!

*Curbside Pickup Always Available*

- HOLIDAY HOURS BELOW -

I've been thinking a lot about value lately. I'm sure I'm not alone. 

Every single item in our daily lives seems to be taking a price increase. Bacon? It's crazy. Christmas Trees? Don't even get me started. I saw a cheeseburger at a casual restaurant the other day listed at $22. Fries not included.

So it gives me great pleasure when we can offer you the following 3 wines, all that represent some of the best value we have ever seen in the wine business.

I'll start with our Wine of the Year - 2019 Willowlake Sonoma County Cabernet.

This was a one off lot brought to us by wine wizard Baron Ziegler way back in the winter of last year. The winemaker of the estate where he bought this juice from is one of the most legendary female winemakers in California history. Their $150 Cabernets regularly receive insanely high scores (the 2019 Estate Cabernet - the same vintage as our juice - received 98 points from James Suckling). Their wine program apparently was so successful that they even started bottling some of their leftover juice themselves (vs. bulking it out) and were still charging $80 per bottle!!
 
This is dense, dark, tannic Cabernet for those of you that like the big stuff - but it is not over the top. First sip you can tell the quality of the fruit, and the craftsmanship.

But after having had this wine for 3 months now, I can say with certainty the same thing I told you when it was released. You are not going to find 100% Cabernet from Napa or Sonoma for $29.99 per bottle that is going to outdrink the quality of this - full stop. 

It is our Wine of the Year in 2022 because it embodies everything we love about wine, and everything we value here at winestore. Impeccable quality, and outrageous value. 

The sad part is it was a one off deal. So when it is gone it is gone - but that doesn't mean we can't enjoy it while it is here.

Life is short. The holidays are a time to celebrate with your family and friends with great food and drink...and we think this would be a great addition to your table.

With all that said though, do not forget about our runners up.

For Brooks Bank Cabernet, I'll just leave it at what Ian Coyne, one of the most serious wine drinkers at our whole company and head of our Lake Norman store said about this wine when he first tasted it - "I have never had a Cabernet at this price point as complex as this...". Ignore that information at your own risk 😂

Bleu Blanc Thau? Sometimes wines just work. This wine showed up on our doorstep with very little fanfare, we put it on the tasting machine, and it took off from there. This wine has become a juggernaut of high quality value and sales have grown exponentially. Even one of our most serious white burgundy drinkers at a store recently opined that this was "the absolute favorite wine I've had tried in a long while" and this wine is neither burgundy nor at a burgundy price point.

No matter which wines you try, we also just want to take another moment to say thank you. We are honored and humbled by the opportunity to serve your wine needs, and we do not take it for granted.

We hope you enjoy the wines and TGIF! I know what I'm drinking tonight!
 
To order you can:

Order ONLINE for IN STORE or CURBSIDE PICKUP / SHIPPING:

E-mail us HERE

Call ahead for IN STORE / CURBSIDE PICKUP:

Call ASHEVILLE @ 828-417-7305

Call RALEIGH @ 919-747-9077

Call CHAPEL HILL @ 984-234-0446

Call WILMINGTON @ 910-239-9479

Call MORRISVILLE @ 919-694-5028

Call SOUTHPARK @ 704-442-4024

Call BLAKENEY @ 704-443-2944

Call LAKE NORMAN @ 704-892-5662
 
- HOLIDAY HOURS -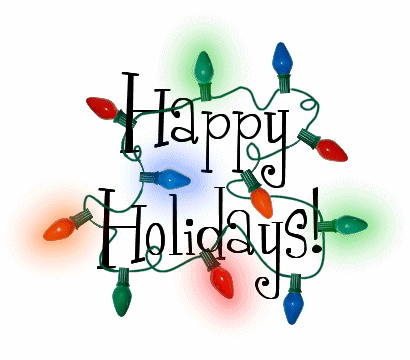 Friday          12/9       9am - 8pm

Saturday     12/10       9am - 8pm

Sunday       12/11       11am - 6pm

Monday        12/12     9am - 8pm

Tuesday       12/13     9am - 8pm

Wednesday  12/14     9am - 8pm

Thursday     12/15      9am - 8pm

Friday          12/16       9am - 8pm

Saturday     12/17       9am - 8pm

Sunday       12/18       10am - 8pm

Monday        12/19     9am - 8pm

Tuesday       12/20     9am - 8pm

Wednesday  12/21     9am - 8pm

Thursday     12/22      9am - 8pm

Friday          12/23       9am - 8pm

Saturday     12/24       9am - 3pm

Sunday       12/25       CLOSED - MERRY CHRISTMAS!