Our #1 Rhone "Value" Play...
11.22.2022
2020 Domaine du Grand Montirmail "Les Deux Juliette"


Release Price: $35.00
winestore. Price: $26.99 (net)
SAVE 23%




Lowest Online Price in the US!

We open at 9am today!

*Curbside Pickup Always Available!*

- HOLIDAY HOURS BELOW -

Our final allotment of the 2020 Montmirail Gigondas has rolled up.

It is a special wine.
 
I've now brought it to people who don't even drink wines from the Rhone (including that one friend I told you about who literally only drinks Pinot Noir) and the consensus is consistent. What in the world is this stuff, and how do I get some? At $26.99 per bottle it represents some serious value - especially for a wine that can also be age worthy.
 
For Thanksgiving? This is the type of stuff to serve. Wine that can be shared, consumed, and really enjoyed by all types of wine drinkers. While it's not in my "everyday" price category, it is a special Holiday after all...
 
What have we told you before?

Denis Cheron, the owner of Domaine du Grand Montmirail, had just moved from Burgundy when he created a co-op in the southern Rhone in the 60s. He handled a lot of different estates' wines but he thought something very special was happening at Grand Montmirail and, when the owner decided to put it up for sale, he offered it first to Cheron who he felt had so improved his wines.
 
It's a remarkable spot, with vineyards nestled underneath the great toothy Dentelles de Montmirail looming a hundred yards above them, and with Mount Ventoux jutting up in the distance. This isolated spot is on a long gentle slope, surrounded by rosemary, thyme and sage. The soils are well drained, uplifted ocean floor, littered with limestone and granite, but there are three underground springs so, while hot years can stress so many southern Rhone wines, Montmirail stays cool and calm.
 
Denis' son Yves, who studied in Burgundy, has refurbished an old convent on the property and made it his family house. The domaine now covers almost 90 acres, all planted exclusively on the hillsides and terraces, known locally as banquettes. The vines benefit from a remarkably sunny exposure while being sheltered from the windy winter mistral by a sort of natural amphitheater.  The altitude of the vineyards varies between 1000 and 1200 feet — among the highest in Gigondas, something that helps the wine retain some acidity.

This will be on my Thanskgiving table this year!

(I may also open a bottle tonight...you know, just to test the product one last time before it is showtime!)


To order you can:




E-mail us HERE

Call ahead for IN STORE / CURBSIDE PICKUP:

Call ASHEVILLE @ 828-417-7305

Call RALEIGH @ 919-747-9077

Call CHAPEL HILL @ 984-234-0446

Call WILMINGTON @ 910-239-9479

Call MORRISVILLE @ 919-694-5028

Call SOUTHPARK @ 704-442-4024

Call BLAKENEY @ 704-443-2944

Call LAKE NORMAN @ 704-892-5662

HOLIDAY HOURS!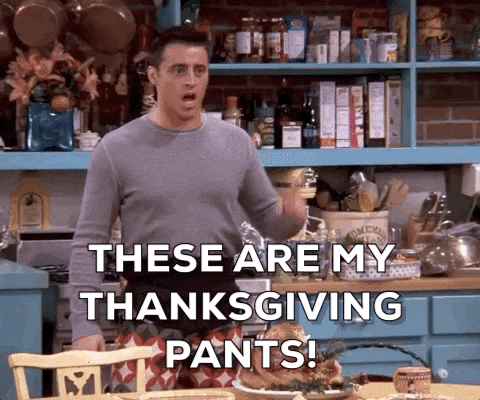 Tuesday.     11/22      9am - 8pm

Wednesday  11/23     9am - 8pm

Thursday      11/24     CLOSED - Happy Thanksgiving!