Yes, Virginia, awesome $9.99 Cabernet does exist!
12.16.2020
2019 Paul Mas "Val de Salis" Cabernet
Release Price: $17.00
winestore. Price: $9.99 (net)
SAVE 41%




Lowest Online Price in the USA!

We continue to recommend using our website (HERE) and choosing in store / curbside pickup, and we will walk your order out and place it in your car.

- HOLIDAY HOURS BELOW -

Anytime we can find ANY wine for less than $9.99 that is stunning, we get excited.

Anytime we can find 100% Cabernet for less than $9.99 that is stunning, we do the happy dance.

And stunning 100% Cabernet for $9.99 is exactly what we have for you today.

What's up with the wine?

The Mas family's Cabernet is just as New World-ish as anything from California, but winemaker Jean-Claude Mas is one of those personalities in the Languedoc for whom winemaking is part of his heritage, after generations have built this large enterprise. For Mas, it's still just as much a winery as a business, and it's genuinely a passion, one that he came to after he jumped into his own businesses away from the family. Wine from around the world became a hobby and then he started an organic wine company in England – if you know any of the folks who've done that sort of thing, you know they've drunk the Kool-aid. He moved to Miami and started importing French foods and wines. Then he worked for years in Bordeaux and in 1995 was lured back home to Pézenas, which you should visit someday because it's the charming birthplace of France's greatest playwright, Moliere. The vines at this fourth generation estate start at around 1000 feet in elevation within an eighteen-mile long triangle, sheltered on the north by the Black Mountain, and sloping down to the Mediterranean, with the river Hérault as the eastern boundary.

While the wine may taste as big, ripe and delicious as something from California, you won't find anything from the Golden State that packs this much punch at below $10 per bottle.

So let's get to it people! Happy Tuesday!


To order you can:




E-mail us HERE

Call ahead for IN STORE / CURBSIDE PICKUP:

Call CAMERON VILLAGE @ 919-747-9077

Call CHAPEL HILL @ 984-234-0446

Call WILMINGTON @ 910-239-9479

Call MORRISVILLE @ 919-694-5028

Call SOUTHPARK @ 704-442-4024

Call BLAKENEY @ 704-443-2944

Call LAKE NORMAN @ 704-892-5662
HOLIDAY HOURS!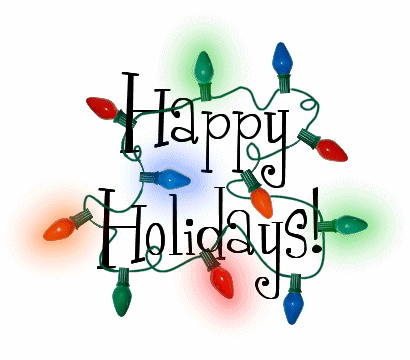 Tuesday       12/15     9am - 8pm

Wednesday  12/16     9am - 8pm

Thursday     12/17     9am - 8pm

Friday          12/18       9am - 8pm

Saturday     12/19       9am - 8pm

Sunday       12/20       10am - 8pm

Monday        12/21     9am - 8pm

Tuesday        12/22     9am - 8pm

Wednesday  12/23     9am - 8pm

Thursday      12/24       9am - 4pm

Friday            12/25        CLOSED - MERRY CHRISTMAS!