OUR Wine of the Year!
12.11.2020
OUR Wine of the Year!


OUR Wine of the Year!

2018 Highland Falls Cabernet
Release Price: $20.00
SALE Price: $9.99 (net)
SAVE 50%
Lowest Online Price in the USA!

Runner Up!

2019 Clos Delfines Albariño
Release Price: $20.00
SALE Price: $10.99 (net)
SAVE 45%
Lowest Online Price in the USA!

Sale prices on these two wines extended through Sunday December 13th, 2020

- HOLIDAY HOURS BELOW -

Every year we try and pick a "Wine of the Year" and a "Runner Up" based on which wines had not only the largest impact on our business, but also seemed to have the biggest impact with customers.

If there were ever two wines that absolutely rocked our world in 2020, these are the two (and it's not like anyone really needed any rocking in 2020).

"Mountain-grown, it's the richest kind," as coffee commercials used to say, but it's also true of Cabernet. Highland Falls mountain grown goodness catapulted it to our #1 selling wine since its release in July of this year...and it's not exactly close for 2nd place. It has a commanding 3,528 bottle lead through yesterday.

Foley Family's pedigree doesn't hurt either: the guys who bring you Merus, Kuleto, Chalone and Chalk Hill Wines are behind the powerhouse Highland Falls lineup too. 

At $9.99 per bottle on sale, I sometimes think I may take for granted that quality of this level, at this price point, even exists....and that statement rings true for our runner up at $10.99 as well.

I've always loved Albariño, and Clos Delfines has become a benchmark for the brand - but never in a million years did I think it would take off as it has in 2020. This is also the first time ever a white wine has made it into the Top 2!

Sales of this crisp white with hints of green apple, pear and peach rocketed a stunning 3,920% this year (and no we did not sell just 1 bottle last year :)

I think though that our biggest takeaway from the success of these two wines is that there are still some stunning wines being made at the $10-$12 price point...and it's happening all over the globe. We've just got to keep hunting them down and bringing them your way.

Clearly you all love these two as much as we do - so the sale on these gems extends through Sunday!

Lastly, THANK YOU for your business. We would not be here without your support. We DO NOT take it for granted. We work hard to try and earn your trust, and hopefully provide you with some awesome wine you can share with friends and family.

We are honored and humbled by your support, and we hope to continue to offer you one the best wine shopping experiences in the United States.

So enjoy Highland Falls (I am in for at least a case!), enjoy Clos Delfines, and enjoy 2020 coming to an end and getting in the rear view mirror.

Cheers,
Your winestore. team
To order you can:

Order ONLINE for IN STORE or CURBSIDE PICKUP / SHIPPING

Highland Falls




Clos Delfines




E-mail us HERE

Call ahead for IN STORE / CURBSIDE PICKUP:

Call CAMERON VILLAGE @ 919-747-9077

Call CHAPEL HILL @ 984-234-0446

Call WILMINGTON @ 910-239-9479

Call MORRISVILLE @ 919-694-5028

Call SOUTHPARK @ 704-442-4024

Call BLAKENEY @ 704-443-2944

Call LAKE NORMAN @ 704-892-5662
HOLIDAY HOURS!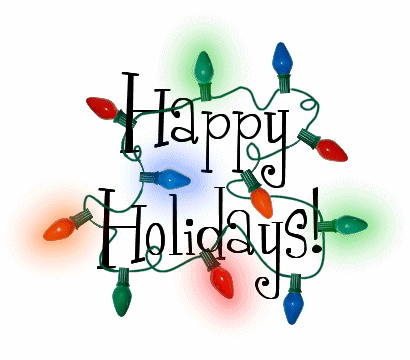 Friday          12/11    9am - 8pm

Saturday      12/12    9am - 8pm

Sunday        12/13    11am - 6pm

Monday        12/14     9am - 8pm

Tuesday       12/15     9am - 8pm

Wednesday  12/16     9am - 8pm

Thursday     12/17     9am - 8pm

Friday          12/18       9am - 8pm

Saturday     12/19       9am - 8pm

Sunday       12/20       10am - 8pm

Monday        12/21     9am - 8pm

Tuesday        12/22     9am - 8pm

Wednesday  12/23     9am - 8pm

Thursday      12/24       9am - 4pm

Friday            12/25        CLOSED - MERRY CHRISTMAS!