#1 Italian We Tried This Year?
12.17.2021
2018 Il Fauno di Arcanum


Release: $39.99 (Click HERE to see)
winestore. Price: $24.99 (net)
SAVE 37%




*Curbside Pickup Always Available*

- HOLIDAY HOURS BELOW -

Are we really basically one week away from Christmas? Yowsa!

For me, one of the wine highlights of 2021 was finally getting the opportunity to present Il Fauno to you at below $25. We have been working to make this happen for years, and the stars finally aligned for us this fall.

Why do we think Il Fauno is the super tuscan to end all super tuscans?

Is it that good? The answer is undeniably - yes.

Tenuta di Arceno is an ancient Tuscan estate, massive in scale at over 2500 acres, producing some of the most interesting and powerful wines in the Chianti Classico DOCG region and under the Toscana IGT designation. The estate is in the southern portion of Chianti Classico in the all-important commune of Castelnuovo Berardenga where Il Fauno is produced.
 
Here Merlot is the dominant grape, at about half the blend, with Cabernet Franc playing a supporting role and only a bit of Cabernet Sauvignon and Petit Verdot. It's grown in the rather warmer sunnier portion of the estate and, with more clay, famously a soil that Merlot can, in the right places, do great things.

So pop a bottle tonight on this wonderful holiday weekend. Celebrate yourself, celebrate your family, celebrate your friends and celebrate all we have to be thankful for!

TGIF!
 
Order ONLINE for IN STORE or CURBSIDE PICKUP / SHIPPING

E-mail us HERE

Call ahead for IN STORE / CURBSIDE PICKUP:

Call ASHEVILLE @ 828-417-7305

Call CAMERON VILLAGE @ 919-747-9077

Call CHAPEL HILL @ 984-234-0446

Call WILMINGTON @ 910-239-9479

Call MORRISVILLE @ 919-694-5028

Call SOUTHPARK @ 704-442-4024

Call BLAKENEY @ 704-443-2944

Call LAKE NORMAN @ 704-892-5662
 
- HOLIDAY HOURS -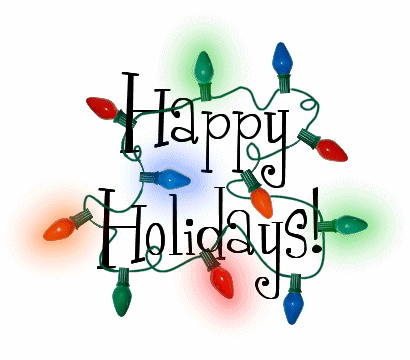 Friday          12/17       9am - 8pm

Saturday     12/18       9am - 8pm

Sunday       12/19       10am - 8pm

Monday        12/20     9am - 8pm

Tuesday       12/21     9am - 8pm

Wednesday  12/22     9am - 8pm

Thursday     12/23     9am - 8pm

Friday          12/24       9am - 3pm

Saturday     12/25       CLOSED - MERRY CHRISTMAS!