Can a $12 bottle taste like a $50 bottle?
12.15.2021
2019 Bernard Chamfort Plan de Dieu


Release Price: $20.00
winestore. Price: $12.99 (net)
SAVE 35%




Lowest Online Prices in the USA!

*Curbside Pickup Always Available*

- HOLIDAY HOURS BELOW -

In a world of ever increasing prices, it's nice to know that some things never change. Case in point, this absolutely epic Rhone offering from Bernard Chamfort. It hit its stride this time last year, and it hasn't looked back since. 

What is the deal?

For starters, I drink A LOT of Rhone wine (is that a bad thing?). Well, you know, not like too much "a lot" but more like just the right amount of "a lot".

I love Chateauneuf du Pape, Cotes du Rhone, Cornas, Gigondas, Hermitage...I love it all. So when a wine like this comes along that tastes as it does, and only costs $12.99, I get super fired up. This could easily pass for a $50 Chateauneuf du Pape. It's that good. Heck, there are even some places that sell the entry level Cotes du Rhone from Bernard Chamfort for more than we sell this dream bottle (check it out here).

You may start by asking, why is this place called God's Plan (Plan de Dieu)? Isn't that a bit presumptuous?

Well, the tale is told that the name harks back to the Middle Ages, when walking across this wide, bandit-infested forest and scrubland was like committing your fate to God. But now it's mostly vines on red clay and alluvial pebbles and cobbles. Nothing but red wine here, from the usual suspects of Grenache (mostly), Syrah and Mourvèdre. But like its neighboring Côtes du Rhone Villages, Plan de Dieu's reds are made more complex by the regional garrigue, the aromatic Mediterranean flora, particularly bay, thyme, and lavender.

While some New-Worlders just can't wrap their heads around the idea that the nearby plants might add something to the wine, it seems pretty basic. If you can stand in the vineyard and smell those other plants, then some of those aromatic molecules are in the air, on the grapes and end up in the wine. It helps to have skilled and experienced winemakers too - The Chamfort family is a fourth-generation winery, with about 100 acres of vines in Sablet, Rasteau and Vacqueyras, as well as Plan de Dieu, where the bottles are embossed with the AOP's insignia of grapes with a halo over them. Hmm. Maybe greater historical accuracy would have meant a bandit's mask and a knife sticking out of the cluster, but they didn't ask us for our opinion on this one.

I know what I'm having tonight. You?
 
Order ONLINE for IN STORE or CURBSIDE PICKUP / SHIPPING

E-mail us HERE

Call ahead for IN STORE / CURBSIDE PICKUP:

Call ASHEVILLE @ 828-417-7305

Call CAMERON VILLAGE @ 919-747-9077

Call CHAPEL HILL @ 984-234-0446

Call WILMINGTON @ 910-239-9479

Call MORRISVILLE @ 919-694-5028

Call SOUTHPARK @ 704-442-4024

Call BLAKENEY @ 704-443-2944

Call LAKE NORMAN @ 704-892-5662
 
- HOLIDAY HOURS -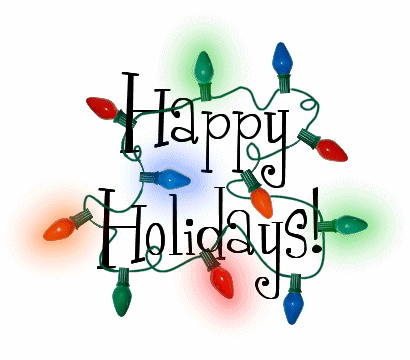 Wednesday  12/15     9am - 8pm

Thursday     12/16     9am - 8pm

Friday          12/17       9am - 8pm

Saturday     12/18       9am - 8pm

Sunday       12/19       10am - 8pm

Monday        12/20     9am - 8pm

Tuesday       12/21     9am - 8pm

Wednesday  12/22     9am - 8pm

Thursday     12/23     9am - 8pm

Friday          12/24       9am - 3pm

Saturday     12/25       CLOSED - MERRY CHRISTMAS!